Als ich zuerst Alessandro kennengelernt habe, hat er Probleme mit seine Stimme!  Ich habe ihn ein Bon-bon gegeben.  Hör ihn jetzt bei The Voice of Germany!
Alessandro Rütten Facebook Fanpage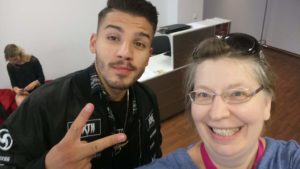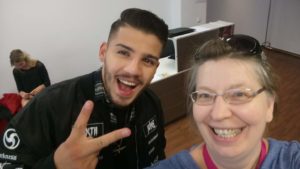 When I first met Sandro, he was having trouble with his voice so I gave him a lozenge, but now listen to him on The Voice of Germany!